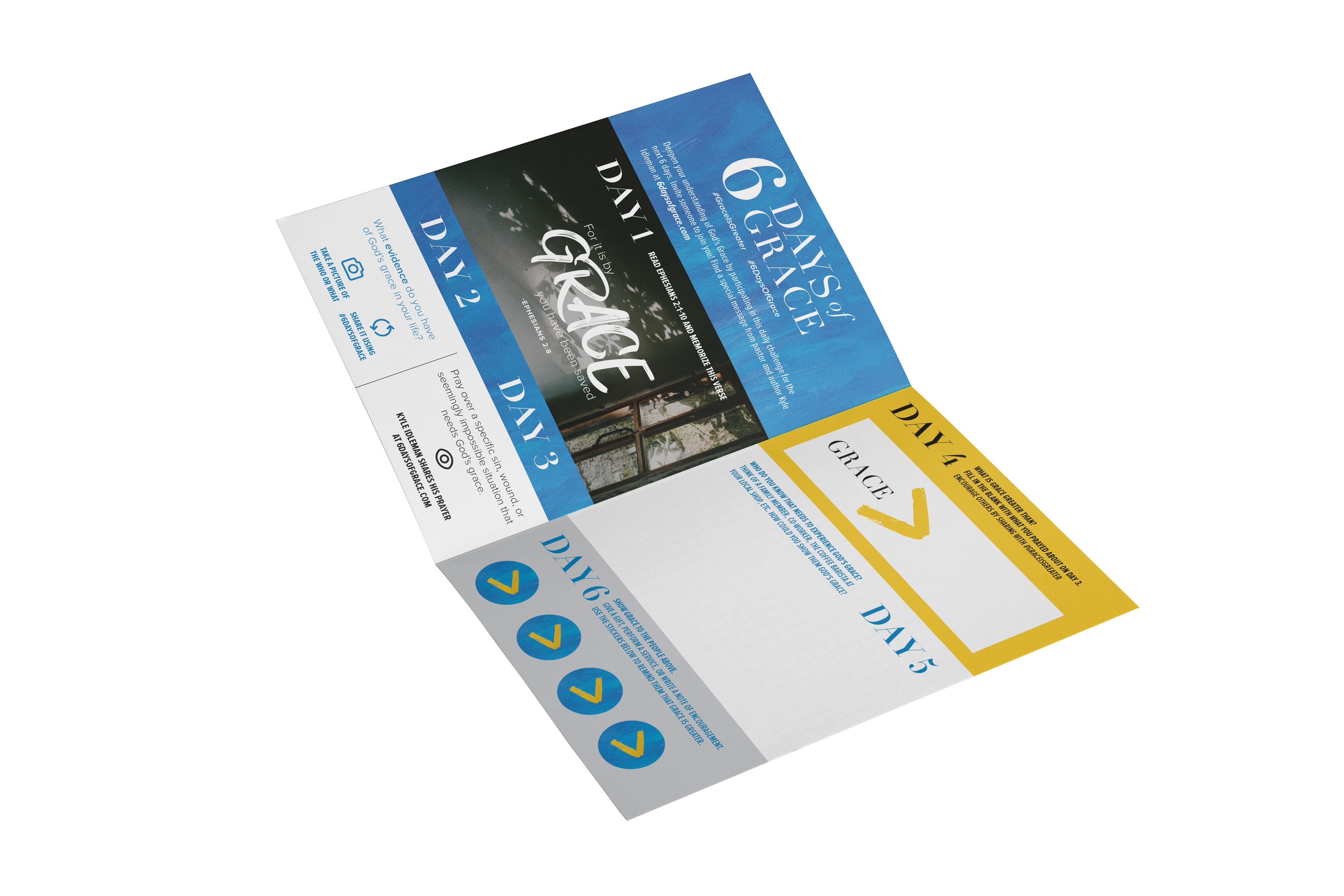 Use 6 days of grace to:
. Grow deeper in a personal understanding of God's grace
. Partner with your spouse to grow in grace individually and in your marriage
. Challenge your small group to complete this in community and grow together
. Gift this to a friend or family member to encourage them and help them grow

. Pair this challenge with the Grace is Greater Sermon Series to encourage your entire congregation to grow in grace
Who is City on a Hill?
City on a Hill influences culture by combining relevant, faithful, and creative media with God's Word.
Kyle is the teaching pastor at Southeast Christian Church, one of the largest churches in America. He is the author of the bestselling book, not a fan.
Sign Up to Receive Your
FREE 6 Days of Grace Challenge
The 6 Day Grace Challenge is Currently Unavailable. Explore the full Grace is Greater Resource Collection Here.
Your information is confidential.
Requests sent to this form are limited to one copy per email address. If you would like to request additional copies, please click HERE and let us know how many you need and what you will use them for.
At this time we are only able to send the 6 Days of Grace challenge to addresses in the contiguous United States.